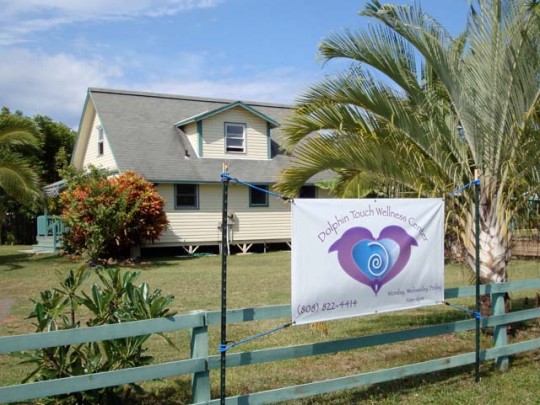 Our Privacy Policy
Introduction
Dolphin Touch Wellness Center is committed to protecting the privacy of people whose personal information is held by us through responsible information management practices.
Any personal information provided to Dolphin Touch Wellness Center is collected, used and disclosed in accordance with all applicable laws of the United States.
What is Personal Information?
Personal information is recorded information about an identifiable individual. Personal information includes such things as an individual's name, address, e-mail address and phone number. Dolphin Touch Wellness Center will collect personal information only for the purpose fulfilling a request for information or an offer to assist from that person. Dolphin Touch Wellness Center will always provide the organization address and organization telephone number and email address of an officer of Dolphin Touch Wellness Center who can answer your questions about the collection of that information.
What kind of information is being collected?
When you visit a Dolphin Touch Wellness Center website to browse, read pages, or download information, we do not gather or store any information about the visit. NO INFORMATION WILL BE COLLECTED AUTOMATICALLY.
Information used for visitor statistics is collected by our web hosting provider. This information consists of IP address, browser type, color depth, country and other similar data. With this data, only a permanent IP address has the possibility of identifying a unique individual. Since the collection and storage of this statistical data is entirely controlled by our web hosting company, Dolphin Touch Wellness Center has no control of its use. Currently our web host is GoDaddy, one of the largest web hosting companies in the world. To view their privacy policy, visit https://www.godaddy.comInformation
Collected Directly From You
Only when you submit a form or telephone or e-mail us will we collect information. The information we collect will only be information necessary to fulfill your request.
Personal information will only be used by authorized staff to fulfill the purpose for which it was originally collected, or for a use consistent with that purpose. WE DO NOT DISCLOSE YOUR INFORMATION TO ANY OTHER INDIVIDUALS OR COMPANIES.
Dolphin Touch Wellness Center DOES NOT COLLECT PERSONAL INFORMATION ABOUT YOU UNLESS YOU VOLUNTARILY PROVIDE IT TO USE SPECIFIC SERVICES. However, if you choose not to provide the information required for services you may still be able to access those services by traditional methods such as personal contact, fax or mail. Your decision not to participate in electronic service delivery activities will not impair your ability to browse the web site, read or download any information provided on the site.
If you believe that your personal information is being used for a purpose other than what was intended please direct your inquiries to the following contact:jeanne@dolphintouch.org
How long is information retained?
The length of retention will vary in relation to the nature of the service and only for the purpose of providing service to you.
How can I access and correct information I submit?
Please contact us at: jeanne@dolphintouch.org
Links to other sites
Visitors should be aware that the Dolphin Touch Wellness Center website may include links to web sites operated by other individuals, government agencies, non-profit organizations, and private businesses. When you link to another site, this privacy policy will not apply and you will be subject to the privacy policy of that new site. Dolphin Touch Wellness Center is not responsible for the privacy practices or content of external websites.
Cookies
A cookie is a small file stored on your computer by your web browser when using some internet sites. Cookies can also store personal information such as your name, e-mail address, home or work address, or telephone number. Persistent cookies can use this type of personal information to identify you whenever you access a website. Sessional cookies are used to help you move around a web site and do not store personal information. Sessional cookies are valid only during the time you are actually using the website.
Dolphin Touch Wellness Center DOES NOT USE COOKIES OF ANY KIND and believes that no web site should use cookies except when such use is unavoidable, such as the requirements of some shopping carts.
Who to contact for more information about this privacy policy.
Any questions regarding this privacy policy can be directed to:
Dolphin Touch Wellness Center4544 Kukui St.Kapaa, HI 96766
Telephone: 808-822-4414
Email: jeanne@dolphintouch.org
Dolphin Touch Wellness Center is committed to protecting your privacy.