The holistic and therapeutic massage services at Dolphin Touch include
Deep Tissue, Hawaiian Lomi-Lomi or Relaxation
Experience total relaxation as one of our expert massage therapists help melt away stress and return you to a deep sense of wholeness and harmony with life.
Looking for something different? Dolphin Touch Wellness Center has the only mermaid massage table on the island of Kauai. Receive your Massage with Energetically charged heated beneath you. A relaxing and enlightening experience!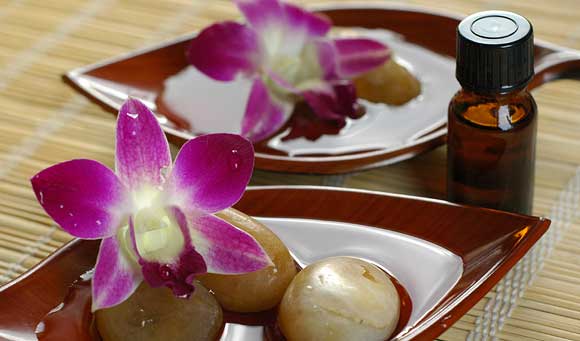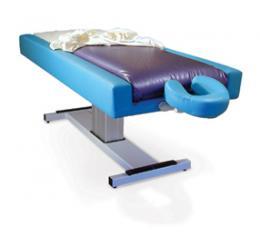 Mermaid Massage Table:
A heated 30-gallon water mattress hugs the body. It's like floating on a lake while being massaged!
• People with injuries or disabilities, pregnant women and larger clients have said this is the first table they ever felt comfortable lying on.
Hands slide easily under the client. Ideal for CranioSacral Therapy™ and energy work.
"Incorporates the unique features of water in the form of perfect cushioning, buoyancy, fluidity of movement and the soothing, relaxing feeling of floating on a warm cushion of water. Now a spa can offer the benefits of hydrotherapy and massage in the beautiful design and engineering of the Mermaid™."
Richard Eidson
"The Mermaid Table lends itself quite well to the application of CranioSacral Therapy, especially with patients who are in extreme pain and/or who are paralyzed. The freedom of gross and subtle motion that the water provides is quite beneficial. I can, in good conscience, heartily recommend the Mermaid Table to serious bodyworkers of all disciplines."
John E. Upledger, D.O, O.M.M
Have your tried our
Amethyst Bed with Far Infrared Rays and Negative Ions?
You can experience this while receiving your massage! This is great for melting the back and releasing toxins from the body!
To Learn more about the healing benefits of the Amethyst BioMat and to purchase one of your own, Click Here.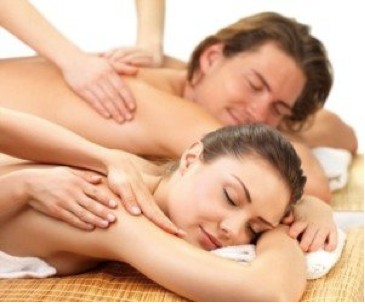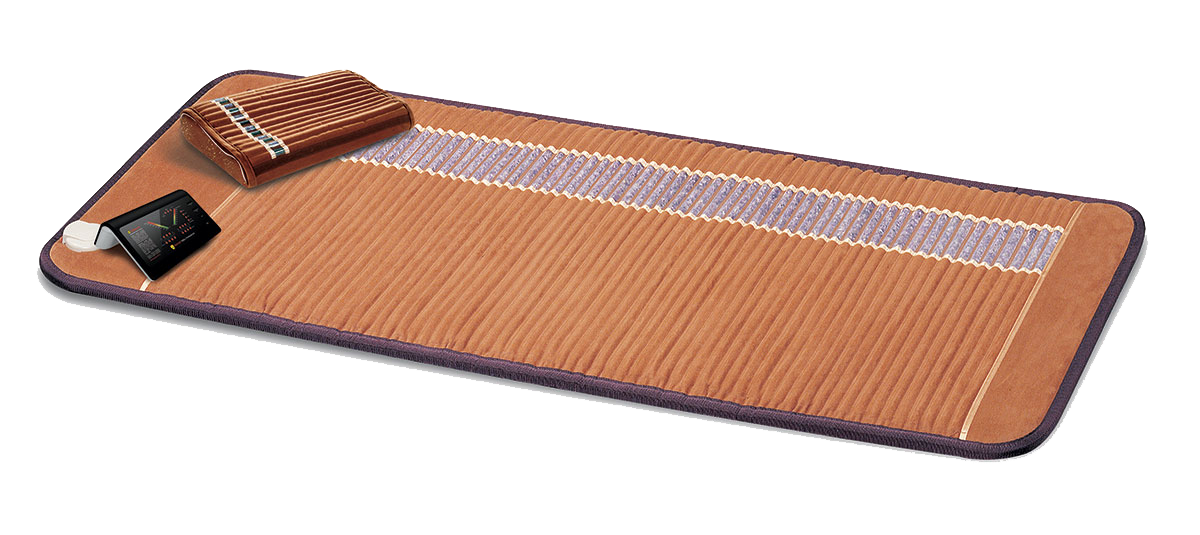 We accommodate Couples too!
Add-on Services:
Amethyst Infra Red Biomat Bed
Aromatherapy
Foot Massage
Mermaid Water Massage Table
Sound Therapy