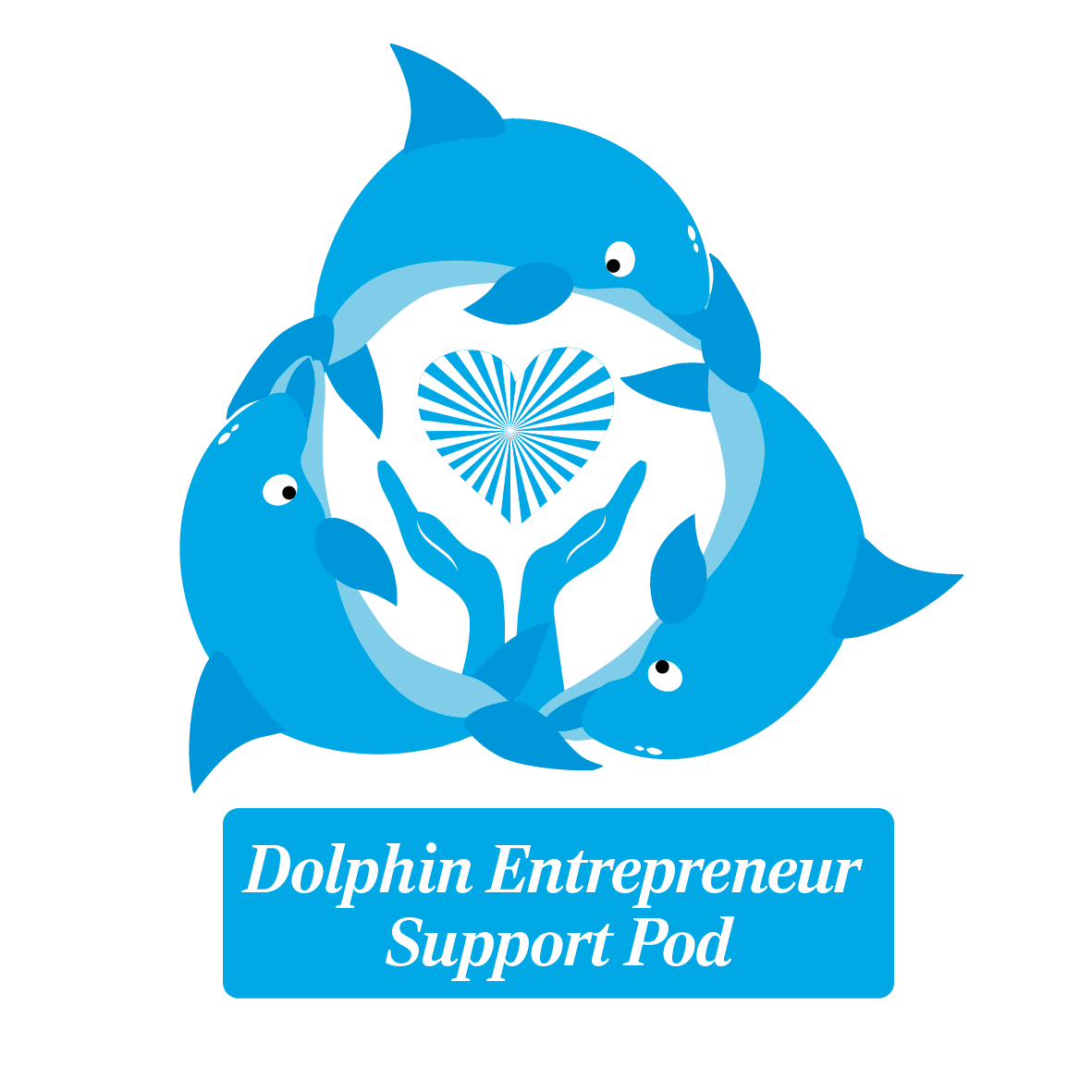 Dolphin Entrepreneur Support Group
Builds Business for all who want to take their business to the next level. Get Emotional, Energetic and Technical Support.
The Dolphin Entrepreneur Support Group helps Healers, New Age Business Owners, or anyone else what wants to take their business to the next level. We will help with coaching, networking, and training for dramatic business growth. Participants will have access to one-on-one coaching, in-person and online training, and email support. Develop a powerful campaigns over three months, with the possibility of presenting a public event including print and online publicity at Dolphin Touch Wellness Center in Kapaa, Hawaii. We meet weekly, with individual sessions and opportunities for group feedback once a month at our Free Monthly Support Group held the first Tuesday of every month at Dolphin Touch Wellness Center in Kapa'a, Kauai at 5:30 pm. Training and coaching is provided by Jeanne Russell and Robert Gluckson.Participants get support for your campaign, through three stages of development: Inspiration, Visualization, and Manifestation.
Member Benefits:
1) Get found online — get high Google ranking
2) Create online mail campaigns to convert readers to clients
3) Give a free presentation at Dolphin Touch Wellness Center with print and online publicity and support.
4) Get coaching to remove blocks, get clarity on your creation, and have more energy to take actions that help your business
Jeanne Russell Bio
Dolphin Touch Wellness Center owner and creator, Jeanne Russell, has been coordinates healing programs, retreats, and events for nine years on the island of Kauai. She offers her own healing modality called Dolphin Energetics that integrates Reiki, intuitive guidance and "Deep Diving" for faster, long-term self-healing.
Robert Gluckson Bio
After a decade of entrepreneurial independence, I completed two Masters degrees, and began teaching college media skills and business communications courses, as well as art workshops. My entrepreneur training workshops developed into the Internet Marketing Handbook, which included step-by-step training and how-to instructions.. My business coaching business, Good Cause Marketing, specializes in online business development for healers and new age entrepreneurs.

 To Get Started:
Contact Jeanne Russell, Owner Dolphin Touch Wellness Center, to enroll or for more information: phone (808) 822-4414 or email Jeanne@dolphintouch.org